//

VT Series 1

The VT series released in 1997 was based on an all new body design and was the last series to be powered by Australian-made 195 kw 5.0 litre V8 (cast iron block) and the 220 kw 5.7-litre stroker. The range included, amongst others, the Manta, ClubSport, GTS and a range of 10th Anniversary limited edition models.

A Senator Signature wagon was introduced and was mechanically identical to the sedan counterpart and the VS ute bodyshell was retained for the Maloo. There were only 180 Manta units produced, after which this model was dropped from production due to its close competition with the donor Commodore SS model. The range also comprised of the XU8, which was built in limited numbers to carry the last-ever Australian made V8 engine.
//

VT Series 2

The VT Series II represented a major update for HSV through the introduction of the new 250 kW 5.7 litre GENIII LS1 V8, which saw Wheels name the GTS as the fastest Holden ever at the time.

The Manta and Senator Signature wagon were both dropped from the line-up due to poor sale performance. The flagship GTS presented many unique features such as a Callaway tuned 300 kW. The recent release of the new WH series Caprice in 2001 allowed the Grange to gain its new look. This series also saw the introduction of a supercharged V6 model named the XU6, which ultimately did not prove successful.

For the first time, a more performance-oriented ClubSport was launched, known as the ClubSport R8. It came standard with HSV's "Performance" suspension and braking package, which were offered as optional extras on the standard model Clubsport. Again, the Maloo remained available using the VS ute body shell.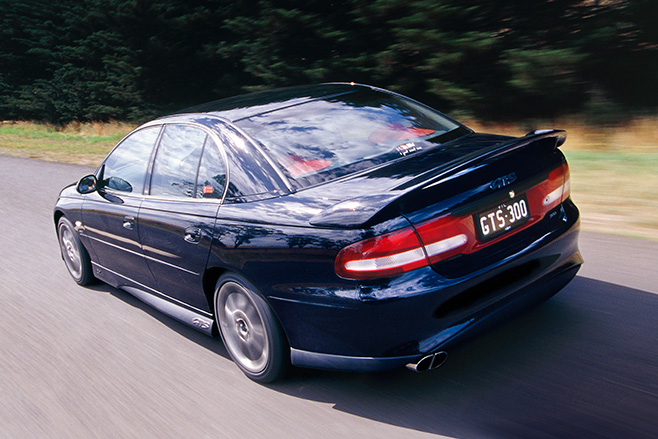 VT Models & Build Numbers